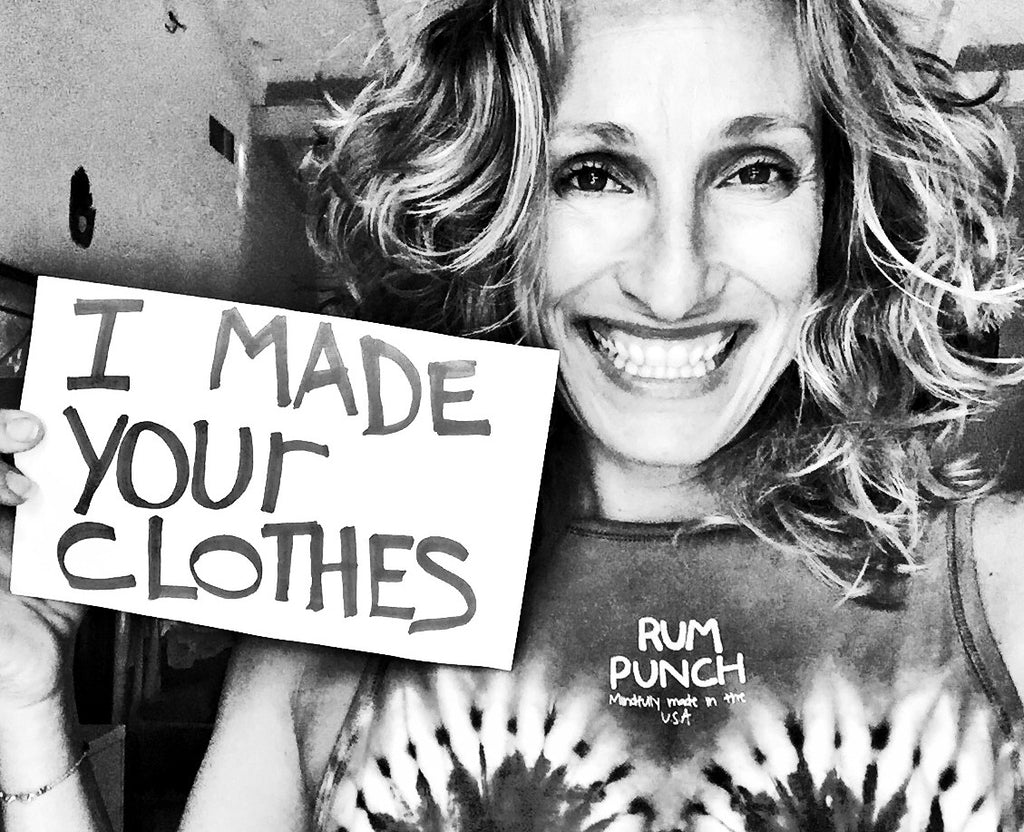 A friend of mine works for a big trendy brand (you probably have a pair of their Jeans in your closet right now) and she shared with me some pretty shocking news from these focus group meetings they held…
Their Customers basically said that they don't care where the goods are made & who makes them they just want the clothes that they buy to be as less expensive as possible. This global brand is having a hard time keeping theirs price points from being increased, they do most of their production here in the united states.
I really thought and so did my friend that with all of the information we now know about the negative impact this mentality brings into our world on so many levels that we would actually start making more mindful & caring choices.
As a consumer believe it or not you have ALOT of power. We should be buying fewer clothes and make more thoughtful decisions about the clothes and the brands that we buy, wearing them longer and enjoying them more. As long as there is a demand there will always be companies out there willing to give you what you want at whatever cost to others and OUR environment.
It is truly time for a fashion revolution. Positive change can happen if we all think differently about fashion and demand better. We want a cleaner, safer, fairer, more transparent and more accountable fashion & textile industry. Fashion should be a force of good. We believe in an industry that values people, the environment, creativity & profit in equal measure.
Fast fashion isn't free, someone somewhere is paying for it. I've always believed that. That is truly one of the key reasons why I started Rum Punch. If you feel like you want to start making better choices with the purchases you make and you want to be a part of this positive revolution, here is a great little handbook to read from a like minded company out of the UK called " Fashion Revolution", never be afraid to ask the question #WHOMADEMYCLOTHES?
Check out this cool handbook The fashion Revolution peeps put together that you can download on your computer and read when you have some free time. Information is power. 
Copy and paste this URL link in your browser and it will take you right to it! Enjoy!
http://fashionrevolution.org/wp-content/uploads/2015/11/HowToBeAFashionRevolutionary.pdf
 Have a mindfully fashionably beautiful day.