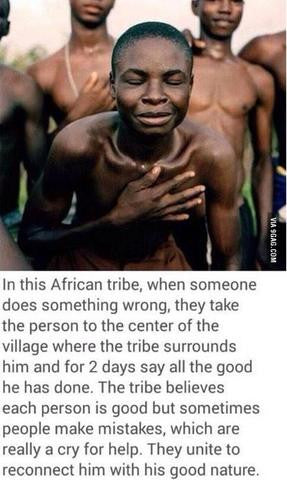 It's so understated. Appreciation. In our society we get called out so much when we do something wrong. We usually tend to go for the negative. What's your weakness? Let's really focus on that so we can work on it.. Rarely are we asked: What's your strengths? Unless you go on an interview, most of the time we don't really have a clear idea of what ALL of our strengths are.

WHAT IF we really focused on our strengths, forget our weaknesses all together. Focus on the positive aspects of our lives and let the negative ones start to dissipate. When we recognize and appreciate the positive and goodness within ourselves and others a light within us shines. The flame from that light grows and catches on. We all make mistakes, this is a part of life and usually when we make them we know it without anyone pointing it out. Sometimes that's easier said then done..  the ego is quick to responds and more times than not has deep righteous roots.

If you've had a child you'll have most likely already experienced how children are attention seekers. They want you to witness every win they have, they want to be told what a good job they are doing, they want us to be proud of them. They get quickly annoyed and upset if you don't give them that time and attention. They will even go to great lengths becoming mean and hurtful just to get it. They demand it. Which means that it's in our nature that we crave and want Love, Attention, Appreciation.. These children are Us. We grow up to be adults and we still have that need to be loved and appreciated not only by our family but by all of the people that surround us in our lives.  Most of us could use a lot more of just that. Towards ourselves and giving that to others. Don't wait for others to start that process with you. You start that process with yourself and give that abundantly to others and you will see that it will come back to you ten folds. Always start with a positive note, a compliment before a critique. Also give yourself a break. Recognize on a daily basis all of the great things that you are. Focus on all of the positive things within yourself and your life.

Let's take it a step further and have some fun! It was for me and I'd love for you to do it for yourself as well and here's how (this might feel weird and ackward but totally worth it!) Ask 10 peoples that you know, family, friends, co-workers, even people who work for you, ask them what they think your 3 best strengths are. Scary? No way..? Yes way. It will definitely take you by surprise in a good way. It is one of the best exercise I've done. Ask via email so people can take their time to think about it before responding. You will learn something about yourself as I have I Promise. 

Then you are going to take it a step even further and you are going to do this really cool test online. It costs $9.99. It's super secure site and very insightful, they won't send you solicitations after you do it. After a series of questions this test will tell you what your 5 Strengths are. You will be amazed. It's always fun to learn more about yourself in a positive light.

Take those strengths, write them down somewhere that you can go back to and start really focusing on those positive aspects of within yourself and push it even further. Start being very mindful of your great strengths, appreciate them, flex those muscles and make them even bigger and stronger everyday. Light that flame within yourself and then go Spread that Light to others. 

GOOD LUCK!
We would absolutely LOVE to hear your comments and experience after doing this. Feel free to share this with the people you know and care about, they would probably love to do this test as well.