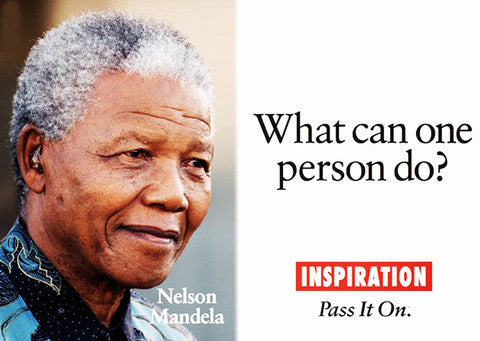 Are You Tired or just Uninspired? I think often we mistaken one from the other. 
When we are inspired it's like a flame igniting a fire. Without a flame there's no fire, there's no power. Being Motivated is the fuel, it brings amazing energy into your life! We have to get motivated to create a better and more meaningful life for ourselves. It's a great positive energy that drives you, pushes you in the direction of your intention. If there is no motivation, there is no effort and nothing great will come. Since we are basically made up of energy I'd say our level of Inspiration & motivation needs to be BIG. So Let's get Motivated. Think about the things that you have in your life now and how motivated & inspired you were to make them happen.
Saying your tired is a lazy mans way of getting out of a good fight and effort to get to a better place whether it be in your relationships, your work, your desires and aspirations. It's time to stop saying your tired and get inspired. Find your " Raison D'être" , your truth.
We are beings filled with life, love, creation, energy, imagination, desire, passions, if we ignore this part of ourselves than we become dull and aloof. This bright light that we are starts to dim itself more and more until we just sit in a not so uncomfortable place and settle.
Is that really what you want this life to be? One Life. We have today, who knows tomorrow? Aspire to be better today than you were yesterday. Feel Alive every minute of your life. Be Happy & Fulfilled. Find a way to get inspired & motivated. You are too Young to be Tired. 
OK here are some ideas to get you started and hopefully inspired:

- Travel the World. See something new.

- Experience something new all the time not just once in a while.

- Hang out with people who inspire & uplift you.

- Listen to Wise and Successful Peoples and Modern Philosophers

- Learn to Meditate and Practice everyday

- Connect with Nature

- Look for new inspiring Work

- DO more things that you Love

- LOVE yourself ALOT

- Know Thy Self

- Give Love

- Get out of your routine.

- Have More Fun