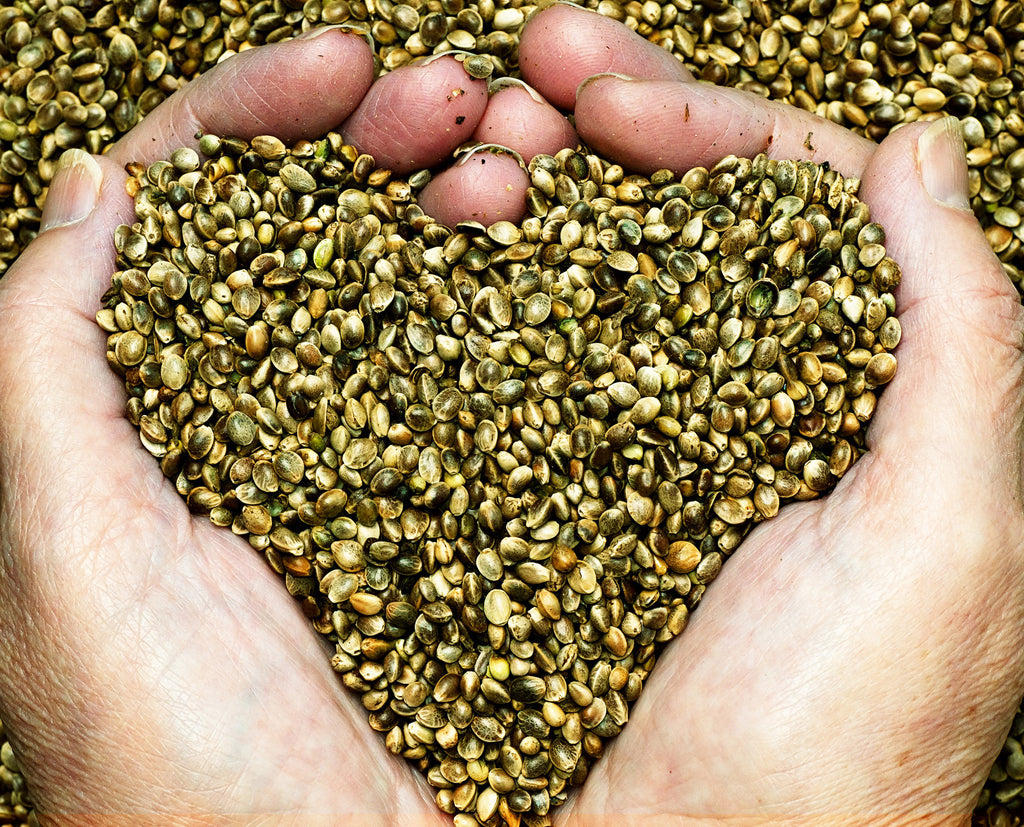 Hemp is truly the gift that keeps on giving..it is quite simply .. Amazing. Why aren't we manufacturing more clothes in this amazing fiber ? Every time I start telling people how amazing hemp is peoples always responds by saying.."I had no idea". Since there are still way too many people out there who "Have no idea" we'd love to share some really cool facts here since we are obsessed with this fiber and almost all of our goods are made with our own unique and sexy hemp fabric.
Hemp is one of the most ecologically friendly fabrics and also the oldest. A fiber of a hundred uses besides fabrics, hemp is also used in the production of paper.  The oldest piece of paper - over 2000 years old - was discovered in China and is made from hemp. Until 1883, between 75% and 90% of all paper in the world was made with hemp fiber. Thomas Jefferson wrote the early drafts of the Declaration of Independence on hemp paper produced in Holland.  Jefferson grew hemp on his plantation as an industrial crop, selling the dried stalk to the U.S. Navy as outfitting material. George Washington also grew hemp, harvesting the fibrous seed for a variety of commercial uses including a skin lotion. The truth to the matter is Hemp production in the USA fell off the face of the earth for a long long time AND has become illegal  to grow in the U.S. (incredibly enough) Hemp suffers guilt by association because it is related to marijuana even though industrial hemp contains almost no THC, tetrahydrocannabinol – the psychoactive component.  While marijuana typically contains between 3 and 20% THC, industrial hemp produces less than 0.3%.  Someone smoking socks made from hemp might become nauseous but they would never become high. So basically because Hemp "looks" so much like the marijuana plant and is from the same family they thought it would be best to just ban out the whole production of it here in the U.S. (That makes a lot of sense right?)
Industrial hemp products such as clothing and food stuffs are completely legal in the U.S. but the cultivation of industrial hemp is not.  Even though hemp was used for centuries in this country to manufacture many personal and industrial products, the U.S. is the only industrialized nation in the world that does not recognize the value of industrial hemp and permit its production.  
It is one of the strongest and the most durable natural textile fibers. Hemp has the best ratio of heat capacity of all fibers giving it superior insulation properties. As a fabric, hemp provides all the warmth and softness of other natural textiles but with a superior durability seldom found in other materials. Natural organic hemp fibers 'breathes" and is biodegradable.  
Hemp is a renewable resource which grows more quickly and easily than trees making hemp more cost effective than waiting decades for trees to grow to be used in man-made fiber production such as lyocell and rayon from wood pulps.  The bark of the hemp stalk contains bast fibers, which are among the Earth's longest natural soft fibers and are also rich in cellulose. The cellulose and hemi-cellulose in its inner woody core are called hurds. Hemp fiber is longer, stronger, more absorbent and more insulative than cotton fiber. This means that hemp will keep you warmer in winter and cooler in summer than cotton. Hemp is more effective at blocking the sun's harmful ultraviolet rays. The nature of hemp fibers makes them more absorbent to dyes, which coupled with hemp's ability to better screen out ultraviolet rays, means that hemp material is less prone to fading than cotton fabrics are.

Hemp produces more pulp per acre than timber on a sustainable basis, and can be used for every quality of paper. Hemp paper manufacturing can reduce wastewater contamination. Hemp's low lignin content reduces the need for acids used in pulping, and its creamy color lends itself to environmentally-friendly bleaching instead of harsh chlorine compounds. Less bleaching results in less dioxin and fewer chemical by-products.  Hemp fiber paper resists decomposition, and does not yellow with age when an acid-free process is used. Hemp paper can also be recycled more times than wood-based paper. According to the Department of Energy, hemp is an excellent biomass fuel producer and the hydrocarbons in hemp can be processed into a wide range of biomass energy sources, from fuel pellets to liquid fuels and gas. Development of bio-fuels could significantly reduce our consumption of fossil fuels and nuclear power.

Hemp can be grown organically easily and hemp is most often grown without herbicides, fungicides or pesticides. Hemp is also a natural weed suppressor due to the fast growth of the plant's canopy.
Eco-friendly hemp can replace most toxic petrochemical products. Research is being done to use hemp in manufacturing biodegradable plastic products: plant-based cellophane, recycled plastic mixed with hemp for injection-molded products, and resins made from the oil are just a few examples.
Hemp can be used to produce a very large variety of products from clothing to paper to building supplies to cars to fuels to food products to much, much more.  Some people have called hemp the plant of 30,000 uses because it combines the utility of the soybean, the cotton plant and the Douglas Fir tree into one green package.  Hemp is an environmental, renewable, reusable and recyclable resource.
Hemp has been described as "Flax with attitude". It's quick growth -- germination to maturity takes between 80-120 days (depending on variety, latitude and field/climate factors) - to reach heights of up to 15' is one of hemp's most impressive features. On a summer day, some claim that you can almost see hemp growing.  Unlike cotton, hemp grows in many climate zones.  The plant has a short growing season of three to four months. By the time they are ready to be harvested, the hemp plants have reached a height of two to four meters. Hemp requires no pesticides to aid in its growth, as it is naturally pest resistant. It has been known to reduce pests in future crops when grown in rotation. Hemp requires no herbicides because it is grown so densely that it smothers out other plants. Hemp also requires little or no fertilizer and it returns 60-70% of the nutrients it takes from the soil. That fact alone is pretty unbelievable. The bottom line is if we started producing a lot more hemp in the U.S. we would be on our way to creating a more sustainable and greener world.