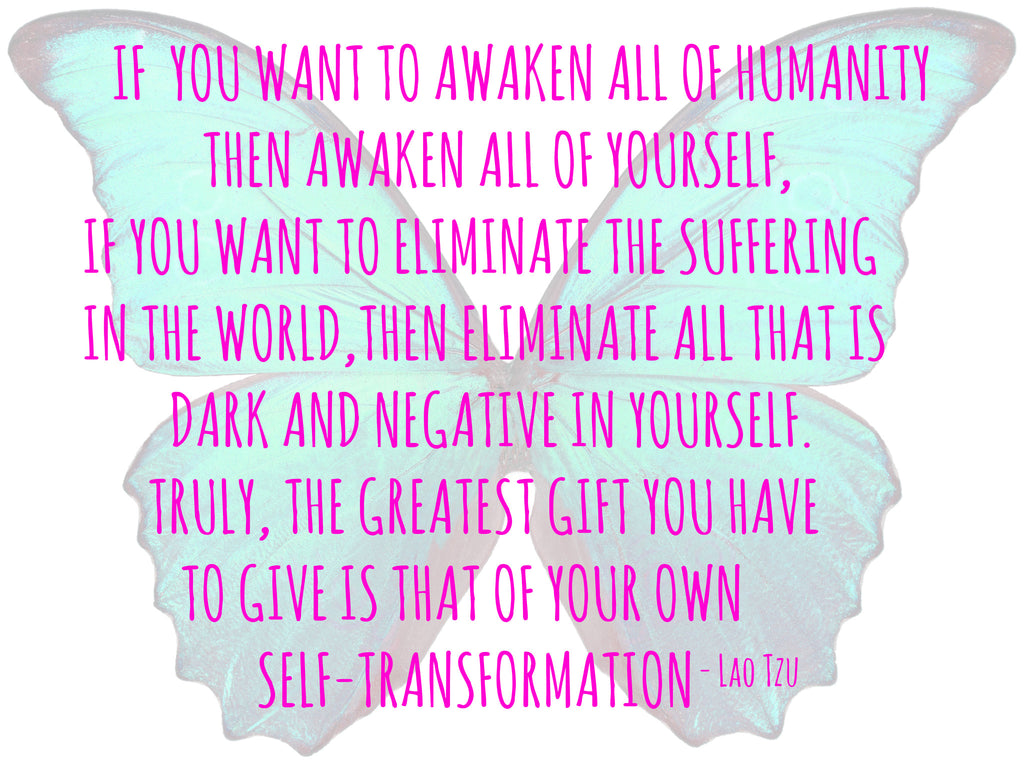 Words to live by.  
This is a quote I have taped to my mirror 2 years ago and read every morning and night since then. My not so secret resolution with myself. Every minute of my day until I leave this life I will commit to this. I'll probably still make a ton of mistakes but they won't hopefully go unnoticed without some self reflection, humor, compassion and growth. They will be hopefully handled with a very different mindset. With this strong intention in my heart, deep seeded wish planted in my mind I feel like there is nothing more important than this- at least for me.. I had this same wish last New Years and a year later I can't imagine anything more important than this resolution because everything I want will manifest from this one wish. 
    Wishing to be something better than what you have been playing out since your life began. I know that change is possible. You have to want it. You have to work at it every minute, every day, every breath. It's not easy and it can take a lifetime to achieve but the rewards are priceless. There is still so much negativity, discrimination, small mindedness, ignorance, anger, selfishness, lack of compassion and my personal favorite self cherishing  and delusions. My focus will be more on myself (speaking of self cherishing, ha!) than others and by this I mean that I will stop pointing fingers and blaming others and everything out there for whatever things are not working because I have the ability to change all of that just with the way I am perceiving my reality.  It is a true game changer. When you here the words: "Change your mind, Change your world" well I plan on getting better and better at just that. Working to understand the true nature of our mind creates a new reality that is the essence of everlasting love and inner peace. The only thing you can control is your mind and how you relate to the world. The interesting thing about that is when you work on your own self transformation (your mind) everything gets better. You are healthier, happier and you start really affecting those around you in a true positive light. 
If you can find a way to really observe yourself, understand and really recognize your negative patterns and make a conscious decision to transform yourself, you will create a better world for all.
"Once a person is determined to help themselves, there is nothing that can stop them. You can never have an impact on society if you have not changed yourself- Nelson Mandela
Here's to a Great Year of Love, Peace and Happiness for All of Us.