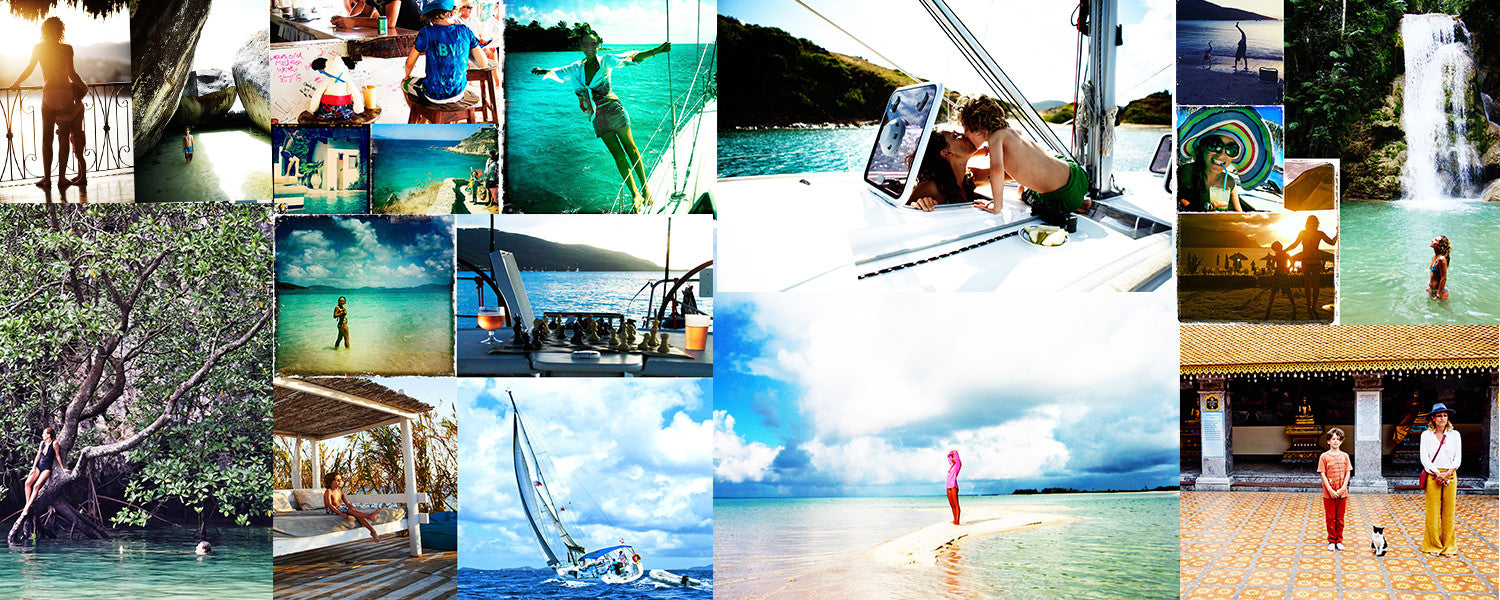 We started this journey knowing we wanted to create a brand that is empowering, uplifting and environmentally conscious. Not only for the people wearing our goods but also as importantly for the peoples making them. It's all about All of Us from beginning to end. With those ideals in mind, Rum Punch was born. 
The Rum Punch Life is for people like YOU! Who have a love of life, respect for nature and a true spirit for adventure. We want to inspire you to dream big, be fearless & feel loved. You the co-creators who thinks differently; goes against the grain, dares to make a difference in the world and live the life you love. 
Our unique custom uber soft & sustainable hemp fabric is unlike any other.  Mindfully Hand dyed locally in our very own backyard (literally) in Sunny California with uplifting colors inspired from exotic places around the world that will make you feel that anything is possible. We also are firm believers of giving back and know how wonderful it feels when you do so with every one of your purchases a donation is made to our favorite charity, "The teen Project", an awesome organization that helps build new lives for homeless kids.
Sorry, there are no products in this collection